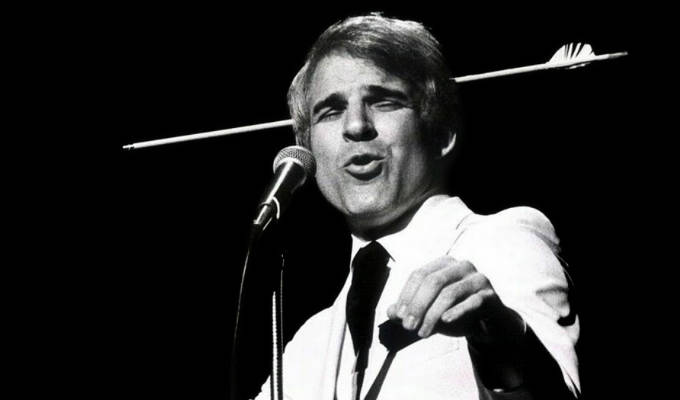 For sale: Steve Martin's iconic white suit
Steve Martin is putting his trademark three-piece white suit up for sale.
The outfit he wore during his 1980s stand-up shows – originally chosen so he could be seen from the back of big arenas – is expected to fetch around $20,000.
It is just one of the items the comedian is auctioning off in aid of a retirement home for those who worked in TV and film.
According to Julien's Auctions in Beverly Hills, which is handling the sale on July 18: 'This signature suit established Martin as one of the greatest comic geniuses of the era and would also be one of only three such suits that the star would ever wear.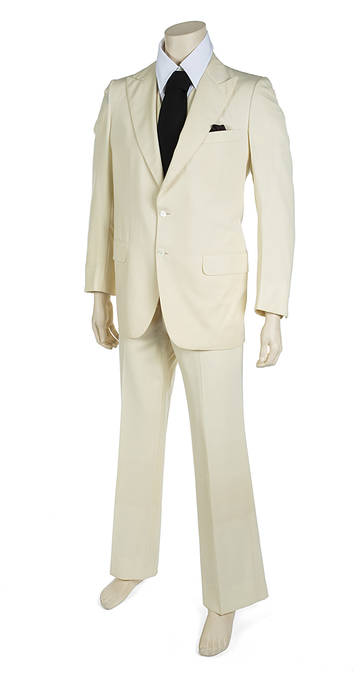 'He had two of his white suits custom designed – the one on offer in this auction, and the other suit was donated to the Smithsonian Museum where it is currently on display.'
Other lots include prop dental equipment from the 1986 film Little Shop of Horrors, film and TV awwards, a Gibson Mastertone banjo given to Martin by Queen Latifah, his co-star on the 2003 comedy Bringing Down the House, his 'Toot Uncommons,' 1976 Gibson Flying V electric guitar that he played on stage, and film costumes worn in My Blue Heaven, Dirty Rotten Scoundrels, Bowfinger and Dead Men Don't Wear Plaid.
Fans and collectors can bid online at julienslive.com when the auction is live.
Published: 25 Jun 2020
What do you think?