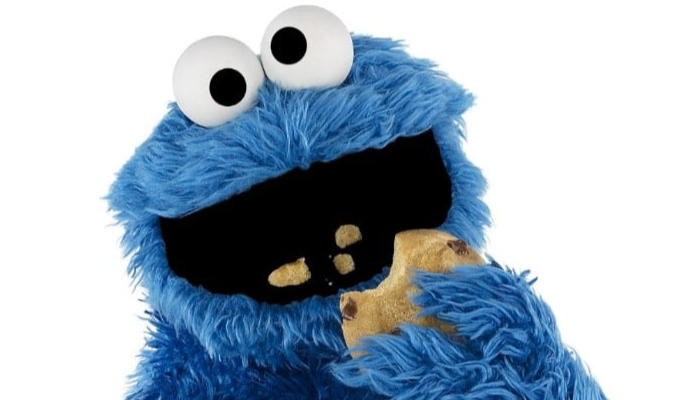 The truth about Cookie Monster!
Tweets of the week
Limerick for #NationalLimerickDay

There was a young harpist called Niamh,
Who would wear her heart on her sliamh.
But then she plucked Sean,
He played the French hean.
They married before New Year's Iamh.

— Brian Bilston (@brian_bilston) May 12, 2020
There's no known cure for nits, but I'm sure if we all put our heads together...

— Phil Pagett (@Phil_Pagett) May 12, 2020
When the Archbishop of Canterbury told friends he wanted to be an Anglican bishop because he loved the hats it earned him the nickname 'Mitres' Welby.

This isn't true, but might as well be.

— Moose Allain Ꙭ (@MooseAllain) March 19, 2020
So if I want to see my parents, they have to put their house up for sale and I go and view it.

— Craig Deeley 🇪🇺🏳️‍🌈 (@craiguito) May 13, 2020
Cookie Monster has forward facing eyes mounted high upon his head.

This suggests Cookie Monster is a submerged, ambush predator.

Just something to consider.

— Floofy Derpasaurus Rex, M.D. (@Doc_Wolverine) May 12, 2020
That's unfortunate 😩 pic.twitter.com/WGIINcZRPT

— Mrs Lovetube (@MLovetube) May 13, 2020
What type of animal likes heavy metal?

Kerrangaroos.

— John Fidler (@johnfidler) May 14, 2020
And proof that not all the best tweets are wordplay!
Wonderful 😂
pic.twitter.com/CN4BexIG6U

— Iain Robertson (@IainR0bertson) May 14, 2020
Published: 15 May 2020
What do you think?