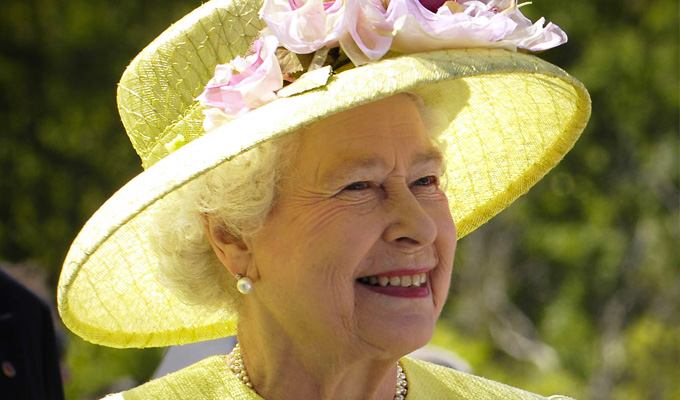 It was nice to see the Queen on TV...
Tweets of the week
Was nice to see the Queen, forgotten what she looked like as I don't have money anymore

— Mark Simmons (@JokesWithMark) April 5, 2020
AVRIL LAVIGNE: he was a boy, she was a girl, can I make it any more obvious?
POLICE SKETCH ARTIST: …could…could you please try

— Marty Lawrence (@TeaAndCopy) April 7, 2020
Most men are diabolical. Although I did meet a guy once who had three bollocks

— Sanjeev Kohli (@govindajeggy) April 7, 2020
Aww, so cute! Some local children made this for all of the doctors in my hospital 🥰 pic.twitter.com/OPeP4iVRe6

— Héloïse (@He10ise) April 7, 2020
Hi, I'm Howard, and I'm an alcoholic, a drunkard, a souse, a boozehound, a lush. Thanks for coming to this meeting of Alcoholics Synonymous.

— Howard Mittelmark (@HMittelmark) April 9, 2020
Went out birdwatching with Sinead O'Connor this morning
Saw seven owls and fifteen jays 😁

— Davina (@Davina51026186) April 5, 2020
I see Homebase has launched a build-your-own Jacob Rees-Mogg kit. pic.twitter.com/GWBFrA44gV

— Nicholas Pegg (@NicholasPegg) April 5, 2020
Just because I'm gay, doesn't mean I don't know how to please a woman.
You buy them a dress with pockets.

— Dan Beasley-Harling (@DBeasleyHarling) April 8, 2020
Published: 10 Apr 2020
What do you think?