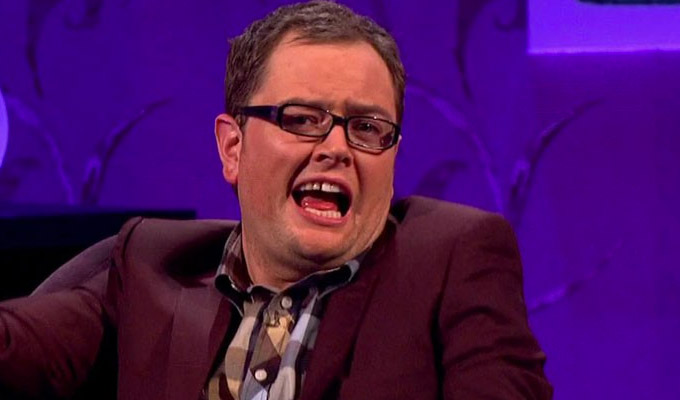 Alan won't be doing the cha-cha-Carr
Alan Carr has revealed that he's asked to take part in Strictly Come Dancing 'every year'.
But the comic says he always turns the offer down 'because it's too much like hard work'.
Carr speaks about his dance skills on the Graham Norton show tonight, joking: 'I used to be able to slutdrop, but I can't any more, I'm at that age. I like Oops Upside Your Head because you get to sit down!'
The comedian, who has recently announced a new tour, also speaks about dividing his time between the city and rural living with his husband.
He told Norton: ''Paul has a farm, but I love London. I go to see him and I mince around in my wellies, which is enough for me. I don't like excessive eye contact with animals that are pooing. It's not me – I like espresso martinis in London.
'So, he comes to London and I go down there – we have the best of both.'
The Graham Norton Show is on BBC One at 10.35pm tonight.
Published: 14 Feb 2020
What do you think?