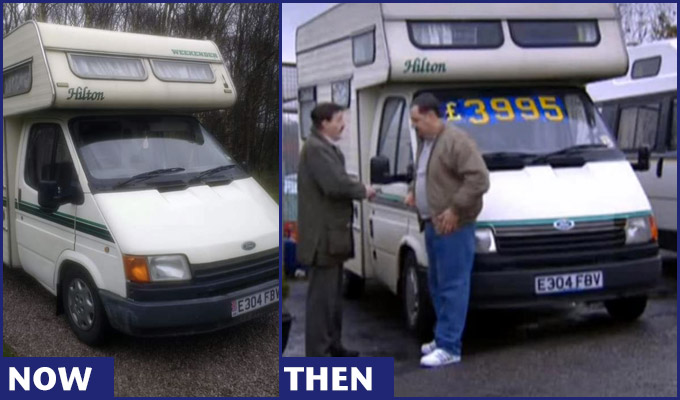 Phoenix Nights van fails to sell
The original camper van driven by Phoenix Nights bouncers Max and Paddy has failed to sell.
The Ford Transit camper van failed to reach the £8,000 that owner Denise Cartledge has put on it by the time her eBay auction closed at 5pm last night.
But she said on Twitter that she was happy that she would now get to keep the vehicle – which she gave the portmanteau name Maddy – adding she would not relist it.
The van was seen being driven away by Peter Kay and Paddy McGuinness, in the final episode of the Channel 4 comedy more than 17 years ago,
But when it came to the 2004 spin-off, Max and Paddy's Road To Nowhere, which picked up their adventures, a larger van was used.
Cartledge admitted that the van was not in perfect condition, with 'significant rust at the front' and damp issues with the roof, and said it would 'make a great project for someone who has bodywork skills'.
But she took issue with our tongue-in-cheek description of it as a 'rustbucket' – posting: 'Awww, harsh my Maddy isn't THAT bad'.
Published: 21 Jan 2020
What do you think?