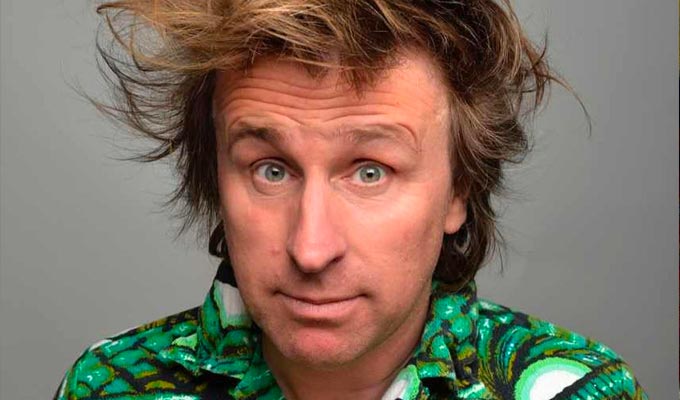 Now THAT is a tough crowd...
It's a situation almost every comedian has experienced – audience members telling them how courageous they are to go on stage; that they could never face their own fear so bravely.
But Milton Jones has revealed he received that reaction from the most unlikely of sources … child soldiers.
'I did a charity thing in Africa with some kids, child soldiers,' the Mock The Week regular told comic Mark Simmons on his podcast, 'So I was wheeled in as "the funny guy" to 80 child soldiers.
'And they were 13, 14, having come out of the bush, having killed people. And they were nice but I could see the look in their eyes . [I was] thinking, "uh, there's something badly wrong there".'
In the middle of the gig he was interrupted. 'One of them put their hand up and said "please tell us what difficulties you've had in your life as a comedian?"
'I just thought, "I haven't got… no, you've won…''
Still, he reflected. 'Well, this for a start. And another time the parking was bad in Croydon. That's it. Goodnight!"'
You can donate to help former child soldiers at www.warchild.org.uk
Published: 26 Nov 2019
Recent Punching Up
What do you think?