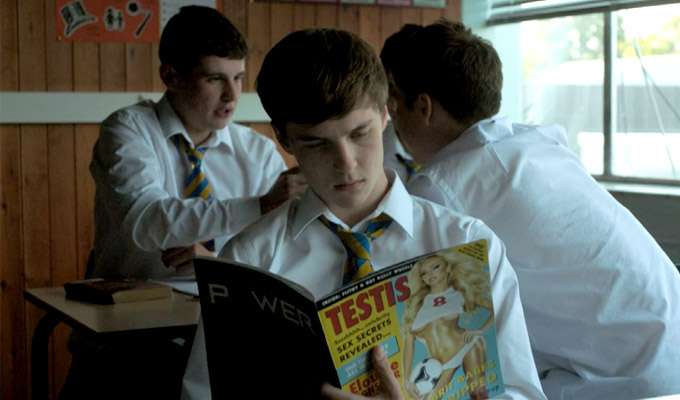 Balls to copyright
Some lawyers fight for fundamental human rights and justice for the disenfranchised.
Others argue about whether you could have a fake lads' mad called Plums in your TV comedy.
Liam Williams has revealed that there was such behind-the-scenes legal wrangling on his new BBC Three series Ladhood when it came to naming the publication the teenage version of himself and his mates read.
In the pilot episode it was called Young Misogynist Weekly, but he fel, 'that didn't really pop on screen' – so had to come up with an alternative.
And then the lawyers got involved, vetoing most of the suggestions on copyright grounds
'We spent a good few hours thinking about what that magazine should be called,' the comedian admits. 'We basically tried different synonyms for testicles: Plums and Nads and so on, and we couldn't get clearance for anything.
'You've got to send them off to a lawyer. So we sent a big list of colloquialisms for testicles to a lawyer, and they came back and said, "not a lot of these are going to work, but you can have Testes.'
'There must be a niche mag called Nads, but testes, we decided would be best.'
Even then it finally appeared on screen as Testis.
'I wanted it to be spelled the conventional way, then someone in the art department decided, "I'm going to put an I in Testes". You've got give people to the licence to make decisions like that…'
Ladhood is out on iPlayer now
Published: 25 Nov 2019
Recent Punching Up
What do you think?