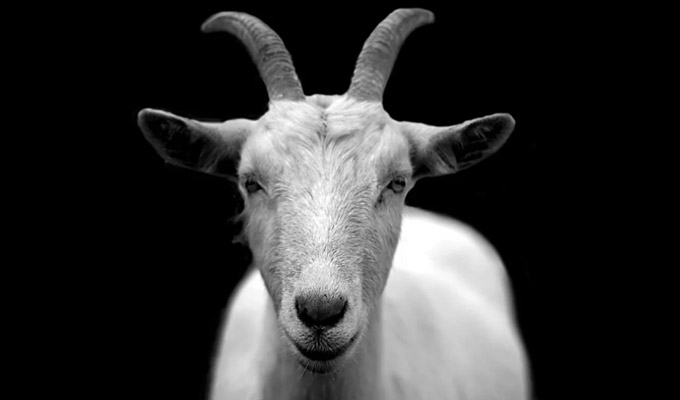 What if you lose your scapegoat?
Quote and tweets of the week
Quote of the week
'When I master being myself on stage, I will be a star – I know this.' Garry Shandling, writing in his diaries, as revealed in It's Garry Shandling's Book
Tweets of the week
Just getting Secret Santa sorted ... pic.twitter.com/2ccLecbr59

— Lisa (@Lisa_D_London) November 12, 2019
The letter d in Dunstable is actually load-bearing. Take it away & see what happens

— Sanjeev Kohli (@govindajeggy) November 11, 2019
Oh, thank god. I loved her in Broadchurch. pic.twitter.com/skr5OLmSUi

— Nick Harvey (@mrnickharvey) November 11, 2019
When the little lamp from the starts of Pixar movies gets interrogated by police (for killing that letter 'I') what will they shine in its face?

— John-Luke Roberts (@jlukeroberts) November 14, 2019
Him: You're pretty good at missing the point

Me: First of all, thanks for calling me pretty

— Sasshole (@RidiculousSheri) November 15, 2019
I want to make an advent calendar that is Nakatomi Plaza and as you move Hans Gruber down the side, each floor opens up to reveal candy until he hits the ground on Christmas Day. My mockup below. pic.twitter.com/5NjZ4oWwp3

— Mike Mika (@MikeJMika) November 14, 2019
Who called it a speculum and not a flapjack.

— Bethany Black (@BeffernieBlack) November 14, 2019
Published: 15 Nov 2019
Recent Punching Up
What do you think?