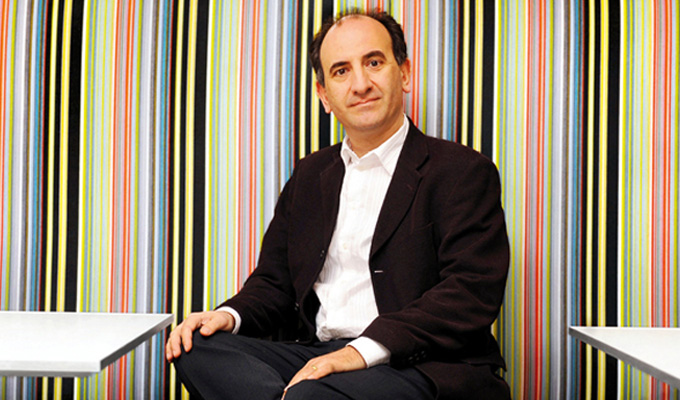 Why Armando Iannucci turned down 12 offers to make a movie about Donald Trump
Getting a film made usually takes countless meetings with Hollywood hotshots and moneymen.
But Armando Iannucci has revealed that he was inundated with offers – after one joke tweet about Donald Trump.'
The Thick Of It creator said he got 12 offers to make a movie based on a flippant pitch on the social media platform last year – but turned them all down.
Last year he tweeted: 'Film pitch.. Trump drugged and moved to a replica Whitehouse, where he carries on thinking he's governing. Millions spent on hiring actors to play his staff, Senators, news anchors, people at rallies. There you go. Studios, your highest bid please.'
After receiving the offers, Iannucci decided against it – in part because of the producers' indecent haste to commit the millions of dollars it would take get the film made.
'The fact you can tweet something and within 24 hours people can be making these quite strategically momentous decisions about what their studios are going to make actually slightly scared me,' he said.
Iannucci – who is promoting his new film The Personal History Of David Copperfield – also said he didn't wanting to spend a year with Trump, and that the President was beyond satire anyway.
'The problem I have with Donald Trump is that satire is about exaggeration, distortion… But that's what Donald Trump does. He's a self-basing satirist. He is parodying himself.
'The comedians who have had the most [success] on addressing somebody like Trump are the ones who have become kind of like journalists, like John Oliver… It's almost like Trump is the comedian and the comedians have become the journalists.'
His comments came at Digital UK's Outside The Box event, and were first reported by Deadline.
Published: 5 Nov 2019
What do you think?