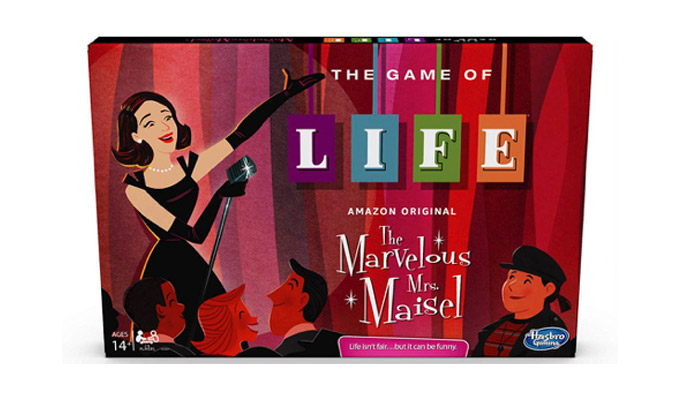 Can you make it in the comedy game?
The Marvelous Mrs. Maisel is to become a board game – with the aim to make it as stand-up comic.
Manufacturers Hasbro are making a version of The Game Of Life based on the Amazon series about a 1950s housewife turned comedy star.
The description reads: 'Imagine making it big in the Big Apple as you move through life's ups and downs. You could end up at a million-dollar townhouse or a dumpy basement apartment. Make it as a stand-up: if you take a chance and give up all your money trying to become a famous comedian, you just might instantly win the game.'
Cards show different comedy nights, with payment or forfeit depending on whether the player kills or dies.
The game will be available on Amazon in the US from November, just before the third season is released on December 6. It's priced $27.99 (£21.78)
Published: 23 Oct 2019
Recent Punching Up
What do you think?