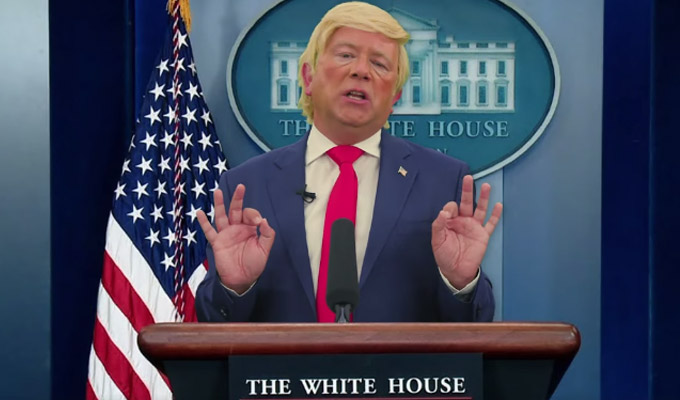 How to get the Trump look
When it comes to impressions, attention to detail can mean going to the most extreme lengths.
But when it comes to Donald Trump, his peculiar hair defies wigmakers' standard methods.
Appearing on Good Morning Britain today, Jon Culshaw spilled the beans on how he achieves Trump's windswept look.
'Donald Trump's hair, whenever we have the wig put on for that, human hair doesn't look right' he revealed. 'The only one that works is yak hair soaked overnight in tea.'
Clearly there's something in it, as that's also the material favoured by Madame Tussauds for their likeness of the president.
Published: 18 Oct 2019
Recent Punching Up
What do you think?