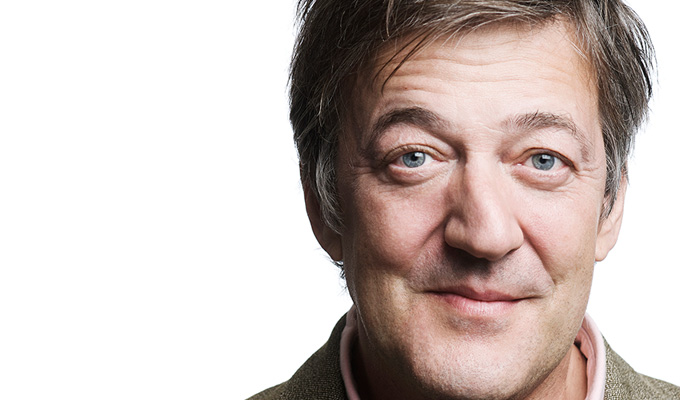 How Stephen Fry could have become an MP
Current events have shown what happens when a panel-show regular goes into politics.
But a new book reveals how another famous Oxbridge graduate almost became an MP: Stephen Fry
Dr Richard Carr of Anglia Ruskin University has uncovered a November 1991 letter to Neil and Glenys Kinnock in which the comedy star offered his services to Labour.
His political sympathies are well known, and he appeared in a November 1993 party political broadcast alongside Hugh Laurie.
But, according to Carr's new book March of the Moderates,, Fry contemplated taking his political interests one stage further.
In a letter, discovered at the Churchill Archives Centre, Cambridge, Fry wrote to the Kinnocks soon after dining with them, saying: 'Jesus, Britain needs you at Downing Street. If I can be of any help on the trail I'll do what I can, natch.
'Looking ahead to your second premiership, I am seriously considering the possibility that you may well have me behind you on the government benches in 1995/6 and giving your Whips headaches.'
In the end, Kinnock would lose the 1992 election, and, in later years, Fry would fall out of love with New Labour. He opposed the Iraq War and refused to back the party in the 2005 General Election. But in another world, he could have protested that conflict in the House of Commons.
Dr Carr, Senior said: 'Stephen Fry is a national treasure. Perhaps he wasn't being totally serious when writing to Kinnock, but he'd have been an asset to the Commons. If Boris has gone from Fleet Street to Downing Street, who knows how far Fry could have risen?'
March of the Moderates: Bill Clinton, Tony Blair, and the Rebirth of Progressive Politics, – a historical defence of the centre-left politics New Labour and the New Democrats – is published today. Click here to order.
And here's that Fry add Laurie party political broadcast:
Published: 5 Sep 2019
Recent Punching Up
What do you think?