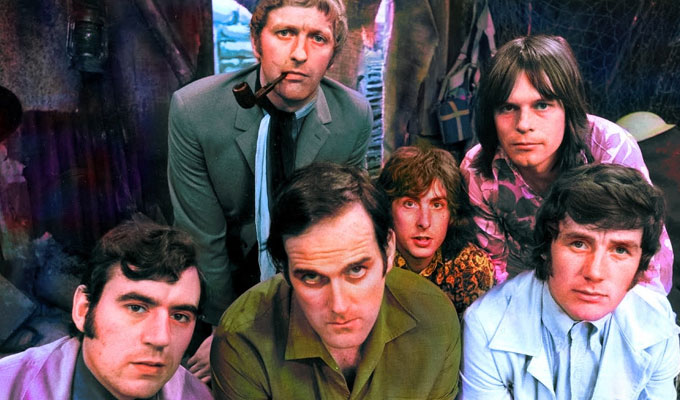 Did the Pythons predict Brexit?
Did Monty Python predict Brexit and the rise of Donald Trump?
Possibly not but a newly released 'lost' sketch shows that they were mocking an ill-informed populism almost 50 years before its current rise.
Most tellingly, their Fat Ignorant Bastard skit foreshadows Michael Gove's notorious comment during the EU referendum that British people 'have had enough of experts'.
In the long-lost scene, to be broadcast on Radio 4 tomorrow night, narrator Eric Idle reports that: 'The Bastards believe that intelligence has got out of hand; that enlightenment threatens all of us.'
He also notes: 'The cult is certainly booming. All over the world, millions of people all over the world are queuing up to become Ignorant Bastards.'
Set at what could easily pass for one of Trump's Make America Great Again rallies, one redneck complains: 'Our feeling is that the world ain't no longer safe for ignorance.'
But the world of the Bastards is being threatened by a breakout harder-core group called the Mealy-Mouthed Tight-Arsed Little Bigots. Any resemblance to the Brexit part is entirely coincidental, of course.
The Pythons have already said the material – which Michael Palin will introduce in The Self Abasement Tapes from 11pm tomorrow – 'has never been more relevant to the world today'.
Another sketch offers an early version of the stoning scene from Life Of Brian, as the team adopt their high-pitched 'female' voices to play a courtroom jury.
In a clamour of voices they shriek: 'guilty', 'he's done it', 'dismember him!' and 'burn him!' before hearing a shred of evidence, as the judge urges them to be quiet.
Published: 3 Sep 2019
Recent Punching Up
What do you think?