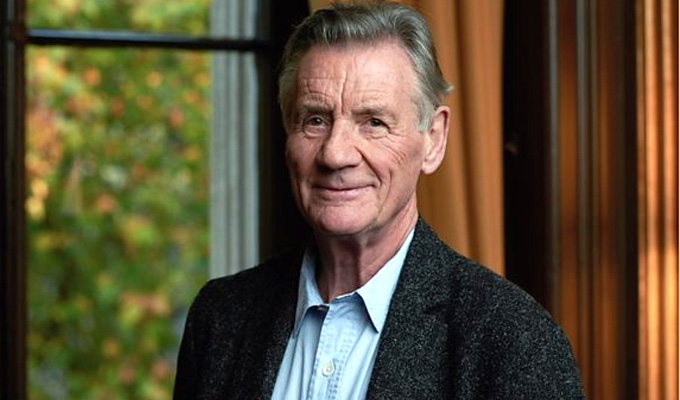 Michael Palin
Date of birth:
05-05-1943
Born in in Sheffield,
Michael Palin
read history at Oxford where he met Terry Jones, and they started writing comedy together. Their partnership continued after graduation and they wrote for the likes of Roy Hudd and
Ken Dodd
before joining The Frost Report and The Late Show, where they met Graham Chapman,
John Cleese
and Eric Idle. Monty Python's Flying Circus firmly established Palin's comic reputation, writing and starring in 45 Python episodes and five feature films. Afterward, he worked on the intermittent story series Ripping Yarns, and wrote and starred in the 1982 film The Missionary, a big screen career that also included A Private Function, Brazil and A Fish Called Wanda, which won him a Bafta. His dramatic roles on television have included political drama GBH, for which he was nominated for a Bafta in 1992. He has also written and presented a host of critically-acclaimed travel documentaries, including Around The World In 80 Days, Pole To Pole,
Michael Palin
's Hemingway Adventure, Sahara, Full Circle and Himalaya.
Read More