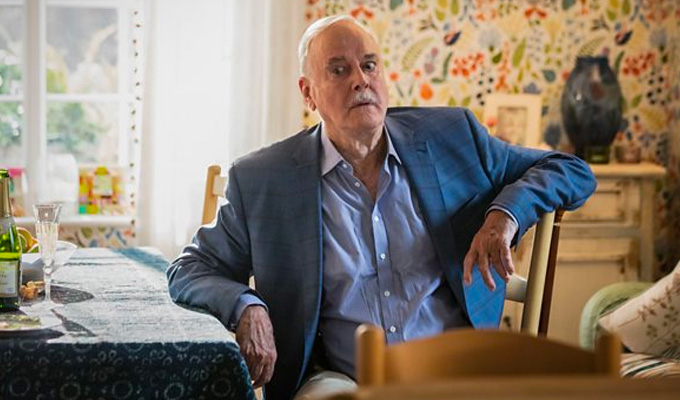 Prompt assistance
John Cleese has confessed that he hides his lines around the set of his BBC One sitcom Hold The Sunset to save learning them.
The Daily Mail today reports that the 79-year-old comic puts sticky notes on props as an aide memoire.
'I can be doing the crossword, which means I've got the entire script on the inside of the newspaper,' he said. 'I love it; I just sit there reading my part.'
The Python star added he was inspired by a Hollywood great.
'I've seen the pictures of Marlon Brando. He's talking to people and reading the speech off their forehead. He used to put his speeches all around the room and bits on the mantelpiece.'

Published: 31 Aug 2019
What do you think?