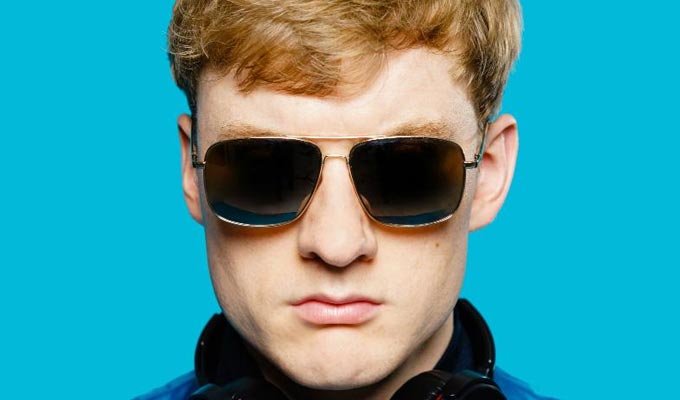 The accidental investor
James Acaster has bought shares in stand-up streaming company NextUp by mistake – thinking he was buying into Netflix
The comedian – already famous for his 'classic scrapes' – says he made the error as he was distracted by a delicious snack when he came across a crowdfunding page online.
He said: 'As a comedian lucky enough to have a few stand-up specials of my own on Netflix - I thought it was only right that I support them and pledge a tenner to their campaign.
'Did I think it was weird that one of the world's biggest companies was crowdfunding? Sure - but I also wasn't paying attention as I was eating a delicious toastie.
'So I did what any sophisticated investor would do and ate my cheese and pickle delight while mindlessly entering my credit card details online.
'Luckily for me, having looked at NextUp it turns out they're not the daylight robbers I first imagined them to be. They support the comedy world and stream an incredible range of stand-up. Turns out I did know what I was doing. Watch out investment world, there's a new big dog in town… and he's bringing his Russell Hobbs toastie maker.'
As well as James Acaster, NextUp is also backed by the former head of comedy at BBC Worldwide, Stuart Snaith, and the former president of MGM Worldwide Networks, Bruce Tuchman. Both of whom – we hope – were fully aware of what they were getting into.
Daniel Berg, chief executive of NextUp, said: 'It's great to have such an incredible comic as an investor...even if it was by accident. Cheers James (love your work) and thanks to everyone else who has come on board – intentionally or not.'
Netflix currently is currently valued at $129billion, meaning £10 would get you .0000000095 per cent of the company
Click here for details of how to invest in NextUp.
Published: 27 Aug 2019
What do you think?