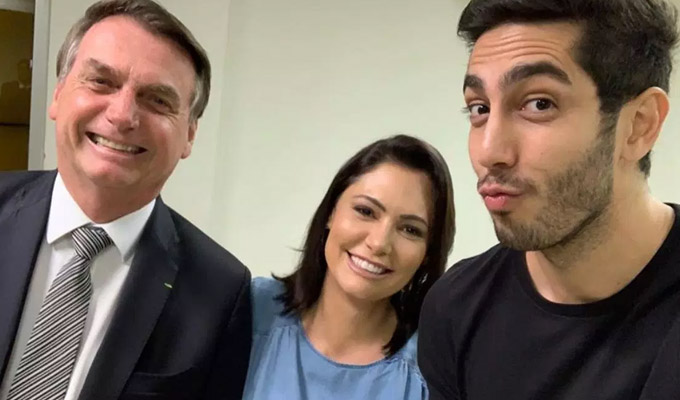 As Brazil burns, its president goes to a comedy gig
His country is at the heart of an environmental catastrophe caused by his policies.
But as the Amazon burned, Brazil's far-right president Jair Bolsonaro spent Friday night at a comedy gig.
He watched right-wing Christian comic Jonathan Nemer in Brasília, at the same time that a pre-recorded video aired on TV insisting the forest fires – – were nothing out of the ordinary.
In a video posted from the gig, the comedian said: 'Stand-up in Brasília is always a success, always full, but today we have the presence of someone very special … Bolsonaro!'
He then led a chant of 'legend, legend" that is popular among Bolsonaro supporters.
The comic has made pro-Bolsonaro sketches before, such as portraying his opponent Fernando Haddad as possessed by the devil of imprisoned former president Luiz Inácio Lula da Silva, who had come to 'finish Brazil off'.
But he tends to be more lowbrow than political, with one of his YouTube videos showing him pretending to break wind in public.
Published: 25 Aug 2019
What do you think?