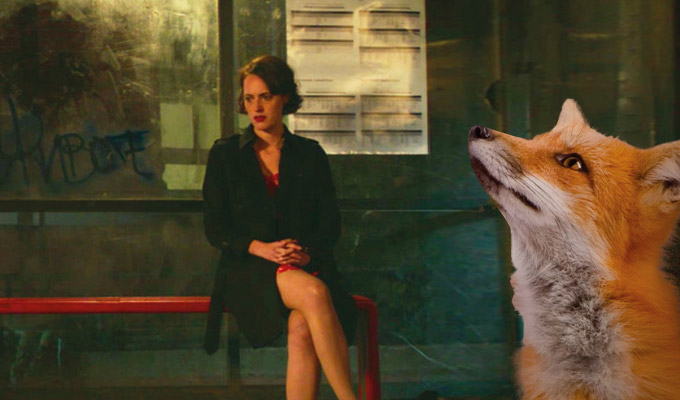 For fox sake!
It's used to be the preserve of spectacular big-budget blockbusters. But Phoebe Waller-Bridge has revealed producers had to use CGI to add a fox to the final scene of Fleabag.
And all because they trained 'country' animal they had tried to use was too terrified of working in the city
She told US talk show host Jimmy Fallon: 'I had written that this fox comes in, looks at Fleabag with a wise look in his eye and then Fleabag gives him the line "He went that way" and he trots off.
'Naively, I was like "Yeah, we'll just get a couple of real foxes and give them the notes."'
But she said they ended up with a pair of 'terrified little country foxes' called Buttercup and Primrose who 'had trained in a sort of countryside drama school for foxes' and were too terrified of the city's noise to leave their cage.
'The only way to calm them was to play Coldplay,' explained. 'The handler did come up to me halfway through to say, "I probably should've told you, Buttercup hates new environments and Primrose is very nervous around people. So, either way we're fucked."
All the crew managed to capture was 'a snout in one shot, and a bit of a tail in the other… It was so mad. We had to get a CGI fox.'
Published: 12 Aug 2019
What do you think?