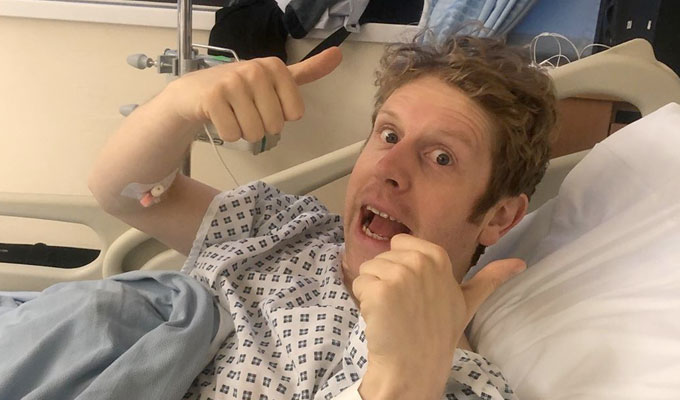 Anything to fit in...
Josh Widdicombe is recovering from an appendectomy. 
Yesterday he posted an image from his hospital bed, saying: 'Can highly recommend having your appendix out, absolute time of my life on morphine.'
As one wag joked that the operation might help him fit in with his disabled co-hosts on The Last Leg.
'Oh now you're missing a bit does this mean you get disabled street cred with the boys?,' photographer Mark Dickson said.
Widdicombe hits the road this autumn with his new tour, Bit Much. Click here for dates.
Published: 4 Jul 2019
Recent Punching Up
What do you think?