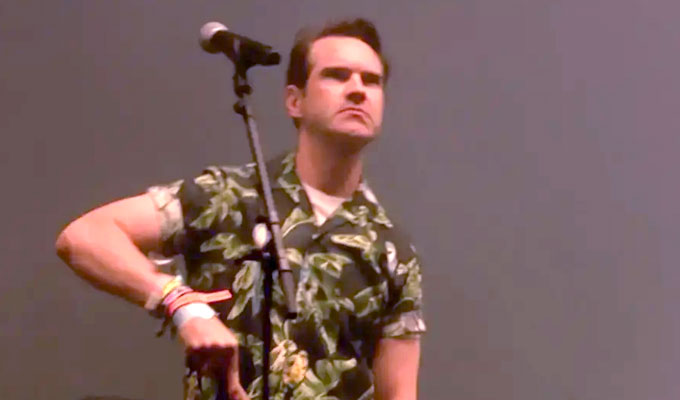 Jimmy Carr's sweeping statement
Jimmy Carr took to the Pyramid stage at Glastonbury last night – and swept it.
The comedian turned janitor during a set by The Killers. But unlike Lee Nelson, who famously gatecrashed Kanye West's 2015 appearance on the main stage, Carr had been invited.
Partway through the band's headline set, the lights dimmed only to come up again on the comic, in a leaf-pattered short-sleeved shirt and broom in hand.
The comic is old pals with Killers frontman Brandon Flowers, and in 2012 the singer told the NME that Carr even helped inspire one of their tracks.
He said: "I was having dinner with Jimmy Carr, like you do, and he thought the next big breakthrough record that people were going to notice was going to be about the problems of the economy."
Flowers then went on to write Deadlines And Commitments.
The Killers were last night also joined by Pet Shop Boys for a version of Always On My Mind and The Smith's Johnny Marr for a cover of This Charming man.
Published: 30 Jun 2019
What do you think?