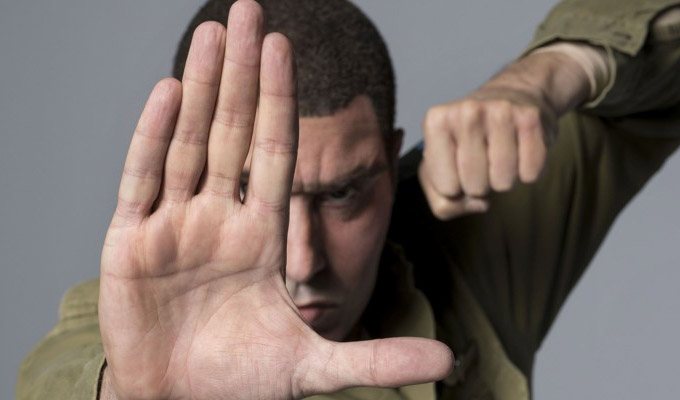 How Sacha Baron Cohen evaded US Secret Service
Sacha Baron Cohen has told of how he was forced to flee from US Secret Service officers who caught on to his subterfuge.
The comic had posed as Finnish YouTuber OMGWhizzBoyOMG to interview US housing secretary Ben Carson for his last series Who Is America?
But the politician's security detail cottoned on that he wasn't who he said he was – and pursued him out of the hotel where they were meeting.
Cohen previously dodged their suspicions with a fake ID ruse that skirted the limits of legality.
Speaking to members of the Screen Actors Guild, he recalled asking his lawyer what to do if the federal officers wanted to see his ID – and was told that it was illegal not to show it, or to present a fake document.
Cohen then asked: 'OK what if I bend over and the fake ID falls on the floor? And they pick it up?' – and was told: 'That might be OK.'
That is exactly what happened when he entered the Mandarin Oriental hotel in Washington DC, but still the Secret service were on to him.
Cohen said his own bodyguard told him: 'They know you're here, and that something's up, they don't know what it is, whether it's an attack or something's going on, and they're looking for you.'
The comedian said that they managed to evade the detail of around 18 officers – some of whom were 'dressed as housekeepers and room service guys' – to reach a 'getaway car' at the front of the building.
According to Page 6, Cohen told the actors' meeting: 'I manage to get to the car, and we were followed by a police car for about five minutes and they didn't pull us over so I managed to get away with that.'
Published: 27 May 2019
What do you think?