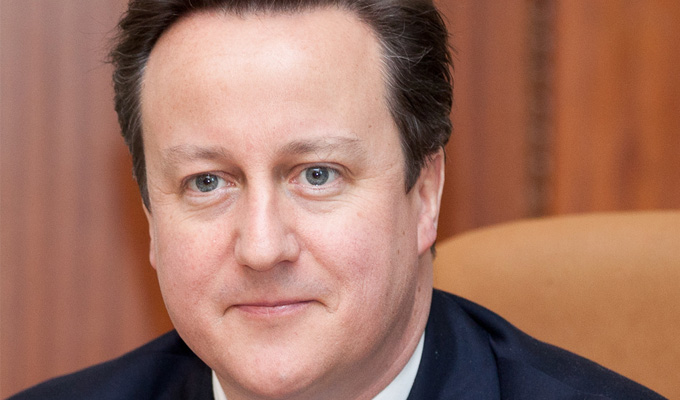 How David Cameron thought he could fix British comedy
Brexit may be David Cameron's legacy. But the ex-Prime Minister once had ambitions to change the face of British comedy - and wanted to recruit Tina Fey to help him.
The American star has revealed that she had a bizarre meeting with Cameron in New York, while he was still in office.
'He had the strangest thing,' she said. '30 Rock had ended and we were working on Unbreakable Kimmy Schmidt … and I got this call saying David Cameron is going to be at NBC, 30 Rock Plaza, and would love to meet you.
'He was very nice,' Fey told David Tennant on his podcast, before explaining how the PM had plans to shake up the way British comedy shows were made.
Cameron wanted her to help convince the makers of UK programmes to produce longer series, more like American networks.
Fey recalled the former premier telling her: 'Our shows are some of the best things we produce, we make great television in England and I just want you to come and convince our showrunners that they can't just make six episodes of things, they should make like you guys, 200 episodes.'
But Fey gave him short shrift, explaining that 'we are actually very jealous of the [UK] model, where Ricky [Gervais] made 13 episodes of The Office and Greg Daniels and Steve Carrell made like a thousand [of the US version]. And Ricky gets all the money! So I said, "I can't because we want to do it your way". Isn't that crazy?'
Cameron was an avowed 30 Rock and Modern Family fan, and had invited the latter's creator Steven Levitan to Downing Street in 2012 to meet UK producers.
Elsewhere in the interview, Fey recalled being leeringly complimented by Donald Trump when she worked on Saturday Night Live, when he was just 'a harmless New York buffoon'. Coincidentally, she then went on to share a nanny with the president-to-be.
Even more uncomfortable was her encounter with former vice presidential candidate Sarah Palin. Fey memorably portrayed Palin on SNL, yet refused to appear in the same camera shot with the Alaska governor when she arrived on the show to send herself up.
'I didn't want [showrunner Lorne Michaels] to have her on and I didn't want to be in a two-shot with her,' Fey recalled. 'Because I just said, "Well, that's what they'll show when I die, at the Emmys". And they still might. But they'll have to splice it!'
30 Rock's first season won the Emmy for outstanding comedy series in 2007. And Fey credits that victory with saving the sitcom from the axe.
'That first time saved out show' she asserted. 'The show won and then they just couldn't cancel us.'
Published: 20 Apr 2019
What do you think?