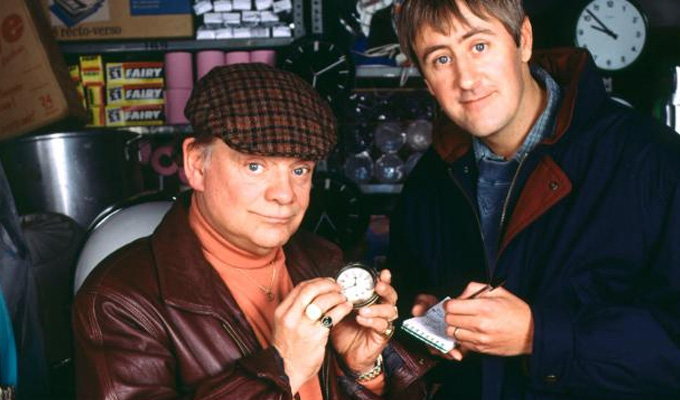 How successful was Trotters Independent Traders?
Just how good a businessman was Del Boy Trotter?
Inspired by the Only Fools and Horses musical, some financial experts have crunched the numbers.
And after seven series, Trotters Independent Traders was a remarkably precise £37,915.48 in the red.
The financial situation looked better after the specials, in which they gained £6.2 million through the sale of Harrison's Lesser Watch.
They may have lost it all again due to a bad Central American investment, necessary to root them back in Peckham, but subsequent wheeling, and also dealing, left them with a comfortable kitty of £236,634.88
The research, from print company Instantprint, highlighted the biggest wins and losses for the Trotter brothers.
And this is how it played out in graph form, season by season.
James Kinsella, the chief executive of Instantprint, said: 'Although the duo came out on top at the end of the series specials, they only did so due to their extraordinary good luck finding Harrison's Lesser Watch, and Uncle Albert's good sense to invest his cash. Although hilarious to watch on TV, Trotter's Independent Traders tells a bit of a cautionary tale about the importance of making good business investments and plans.'
Published: 3 Apr 2019
What do you think?