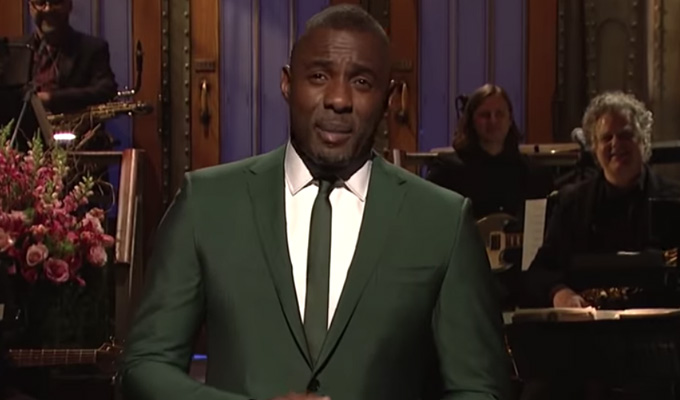 Idris Elba used to be a comedy club bouncer
Idris Elba has told of how he used to be a comedy club bouncer – and small-time weed pusher.
The actor worked the door at Caroline's Comedy Club on Broadway in New York soon after moving to the US two decades ago
He reminisced about his time in his opening monologue on Saturday Night Live last night, which is taped just a few blocks from the stand-up venue.
'That was my night job when I started in the country. This time of year I would be standing outside freezing my bollocks off. It was a great job; I made some great contacts. By which I mean I sold weed. I'm not proud of it, it's just a fact.'
He has previously told of how he would encounter the likes of D. L. Hughley and Dave Chappelle in the club, musing: 'All those black comedians, they knew me as a doorman.'
While in New York he got a small part in The Wire – and the rest is history.
Later in the NBC show he played an uncommunicative premiership footballer turned commentator in a Sky Sports spoof:
Published: 10 Mar 2019
What do you think?