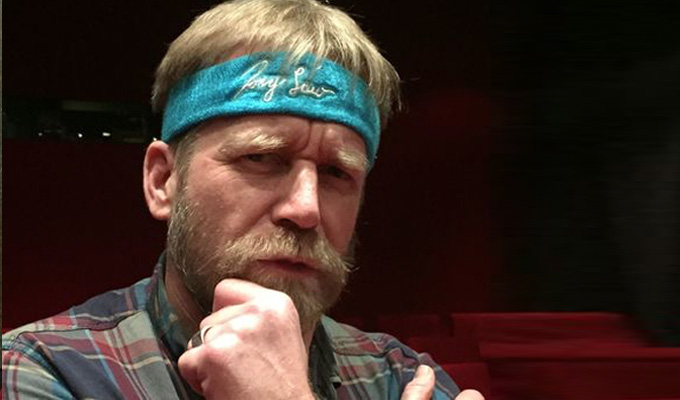 Forget DVDs... headbands are the future
With DVD sales drying up, Tony Law has come up with an entirely new medium on which to release his latest stand-up show: a 1980s-style headband.
The absurdist made 250 of the novelty items to distribute his show A Law Undo His-Elf What Welcome.
Slightly disappointingly, the headgear doesn't come with a USB stick containing the show sewn in... instead the packaging has a code on the back for a video or audio version that can be downloaded or streamed.
He will be selling 150 of them online, with 100 more available from the website of indie publishers Go Faster Stripe, which has put the items on sale today for £12.
Published: 5 Mar 2019
What do you think?