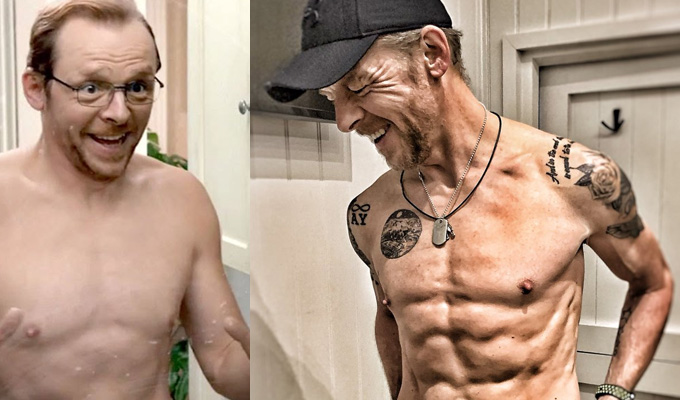 Simon Pegg sheds the pounds
Here's Simon Pegg as you've never seen him before – after the one-time Spaced star shed almost all his body fat for a new movie role.
The 49-year-old might have started his career playing couch potatoes but showed off this ultra-lean look for his new thriller called Inheritance.
The snap was shared by his London-based personal trainer, Nick Lower, on social media with the caption: 'Simon Pegg 6 month body transformation for #InheritanceMovie. The brief for this role was lean, VERY lean. It required a specific body shape & look.'
Pegg shared the post, adding: 'Also occasional mild grumpiness…'
Inheritance is about what happens when the patriarch of a wealthy family suddenly dies, leaving his wife and daughter with a shocking secret inheritance.
The picture above compares his new look with how he appeared in 2015 comedy Absolutely Anything.
Published: 2 Mar 2019
What do you think?