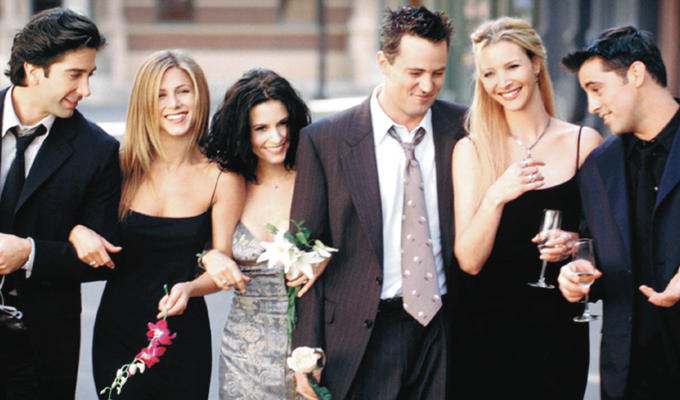 Why I can't watch the Friends credits any more...
Tweets of the week
Shall I compere thee to a summer's day? Thou art not meant to be here right now.

— ~ (@daniel_barker) February 26, 2019
It's a strong indicator of the influx of hipster vegans into the Newcastle area when you hear the PETA patter of the Tyne effete.

— Moose Allain Ꙭ (@MooseAllain) February 26, 2019
I've had clap activated lights fitted in my house and now I can't watch the opening titles to Friends.

— Olaf Falafel (@OFalafel) February 27, 2019
I get the feeling Chris Grayling could walk into a Cabinet meeting with a Yorkshire Terrier hanging off his cock and still not get fired.

— Mark Hebden (@unionlib) March 1, 2019
Published: 1 Mar 2019
What do you think?