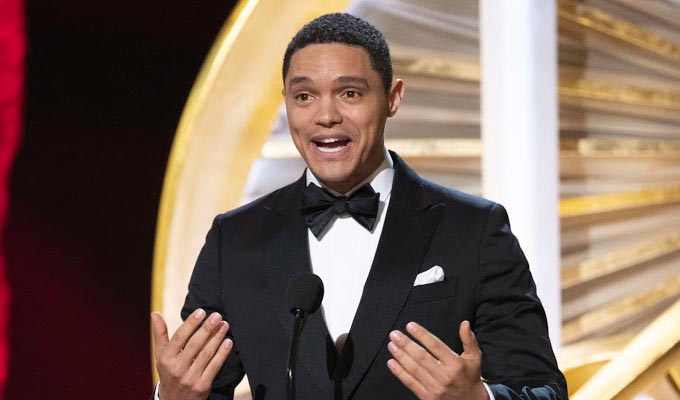 'The biggest inside joke ever told'
Trevor Noah cracked a joke at last night's Oscars exclusively for Xhosa speakers.
His quip sailed over the heads of the vast majority of people watching the show in the Dolby Theatre and at home. But back in South Africa it went down a storm.
As he introduced the best picture nominee Black Panther, Noah joked that its fictional setting is real, and claimed to know the movie's main character, T'Challa, played by Chadwick Boseman.
'Growing up as a young boy in Wakanda, I would see T'Challa flying over our village, and he would remind me of a great Xhosa phrase,' Noah said. 'He says "abelungu abazi ukuba ndiyaxoka" -- which means, 'In times like these, we are stronger when we fight together than when we try to fight apart."
But what he said – as South Africa's Sowetan Live pointed out – actually translates as: 'White people don't know I'm lying.'
The gag delighted those who were in on it, including Johannesburg resident Claire Mawisa, who tweeted: 'Trevor Noah pulled off the biggest inside joke ever told.'
Trevor deserves an Oscar just for this here 😂😂😂 pic.twitter.com/RXNCosX93Q

— LORD 👑 FOURTH (@Tswebedengs) February 25, 2019
Published: 25 Feb 2019
What do you think?