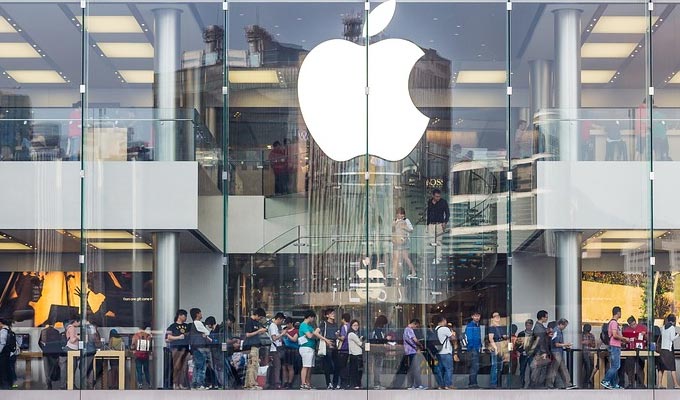 Shoplifting from the Apple Store...
Quote and tweets of the week:
Quote of the week
'What comedians often forget is that while we are allowed to offend, audiences are also allowed to get offended… This idea of, "We get to be able to say whatever we want," it's very much a double standard to say, "But you don't get to react the way you want"' - Chris Gethard
Tweets of the week
Technically shoplifting from the Apple Store only counts as scrumping.

— Gary Delaney (@GaryDelaney) December 5, 2018
My Native American puns are going through apache spell at the moment.

— Ian Power (@IHPower) December 1, 2018
To be considered a genuine cockney Christmas tree, you have to have been planted within the sound of the baubles.

— Jason (@NickMotown) December 4, 2018
This is the very last time I will ask you how well my home-made invisiblity potion is working: do I make myself clear?

— 🇺🇸Frank Whitehouse 🇺🇸 (@WheelTod) December 5, 2018
Published: 7 Dec 2018
What do you think?