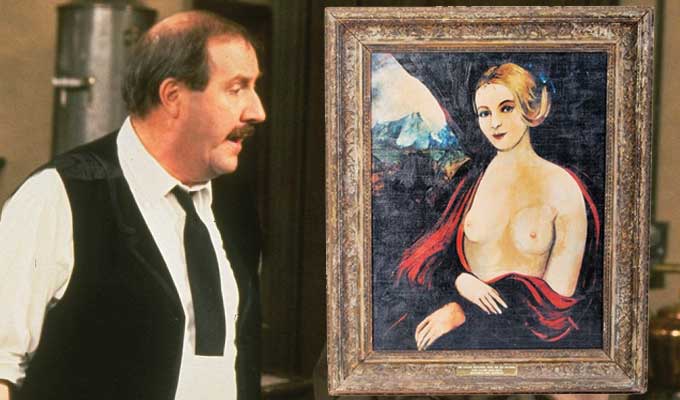 It's coming home!
Van Clomp's Fallen Madonna With The Big Boobies fetched £15,000 at auction today.
And the Allo Allo prop went to a bidder from Nouvion - the Northern French town where the sitcom was set.
Several copies of the 'masterpiece' were made for the 1980s show, but many were destroyed or damaged during filming.
The version sold today at East Bristol Auctions was the only one to survive all nine series. It was originally given to production designer Shaun Moore, who auctioned the textured print for charity in 2007 for around £4,000.
East Bristol Auctions believe the lot was the prop used in the final episode A Winkle In Time. The final scene was set in 1985, 40 years after the rest of the series, and the item sold today has a small brass plaque reading: 'The Fallen Madonna With The Big Boobies - Van Clomp - (1453-1507) - Restored 1985 Nouvion.'
Auctioneer Andy Stowe told the BBC: '£15,000 for a TV prop is just fantastic. It's sold for more than most real artworks go for - there are Old Masters that can't get that amount.'
Published: 1 Dec 2018
What do you think?