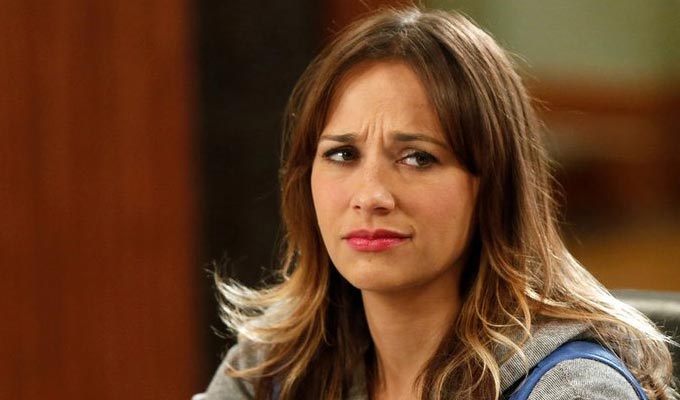 Revenge of the sitcom wife
It's the hoariest sitcom setup in the book – oafish manchild with arrested development acts like an idiot, while his inexplicably more attractive wife can only roll her eyes.
However, it seems like television might finally be tiring of the joke, with a new US series in development called Kevin Can F*** Himself.
The very title is a pointed dig at Kevin Can Wait, Kevin James's follow-up to his hit sitcom King of Queens, both of which exemplified the slob-shrew dynamic.
According to the pitch for the show, the comedy will explore 'the secret life of a woman we all grew up watching: the sitcom wife. A beauty paired with a less attractive, dismissive, caveman-like husband who gets to be a jerk because she's a nag and he's "funny".'
The series is being developed by Parks and Recreation star Rashida Jones with writing partner Will McCormack and creator Valerie Armstrong.
They say: 'Our series looks to break television convention and ask what does the world look like through her eyes? Alternating between single-camera realism and multi-camera zaniness, the formats will be constantly informing one another as we ask what happens when this supporting character is presented as a real person? And what if that person is pissed?'
Jones, pictured, previously played with the stereotype in early episodes of Parks and Recreation, when her character Ann was in a relationship with Chris Pratt's goofball Andy.
Kevin Can Wait controversially dumped its female star in a bid for ratings, axing James's onscreen wife Erinn Hayes after a single season in favour of bringing in his King of Queens co-star Leah Remini instead.
However, rather than bid Hayes's character Donna a respectful, or even impactful, farewell, the writers killed her off, explained her death away with cheap jokes, alienating viewers, before the sitcom was cancelled earlier this year.
Hayes has maintained a diplomatic silence about her firing. But she greeted the news of Kevin Can F*** Himself by tweeting 'omg' and three crying with laughter emoticons.
Sadly, Kevin Can F*** Himself is not expected to be the sitcom's title if the series makes it onto television.
Published: 5 Nov 2018
What do you think?