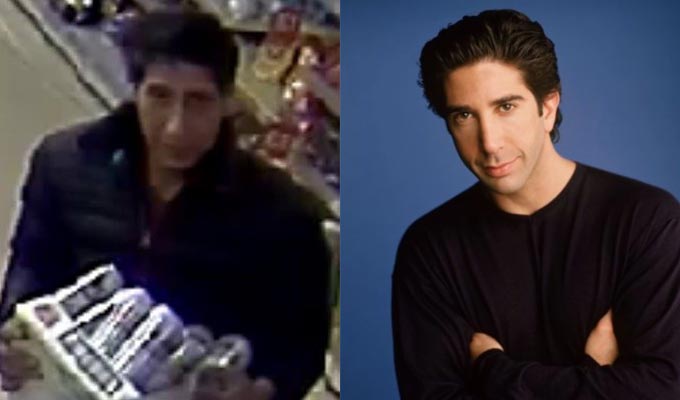 The one with all the Ross Gellar jokes
Police have officially stated that David Schwimmer is not a suspect in the theft of a tray lager cans from a Blackpool restaurant.
The local force was compelled to make the statement after being inundated with thousands of sarcastic comments following the release of a CCTV image of a wanted man who is the spitting image of the Friends star David Schwimmer.
After more than 350 comments in the first hour, the police force responded: 'Thank you to everyone for your speedy responses. We have investigated this matter thoroughly and have confirmed that David Schwimmer was in America on this date. We're so sorry it has to be this way.'
The post has now attracted more than 100,000 comments, many of which quoted the theme song of the hit sitcom. One, for example, suggested his getaway driver was stuck in second gear.
Published: 24 Oct 2018
What do you think?