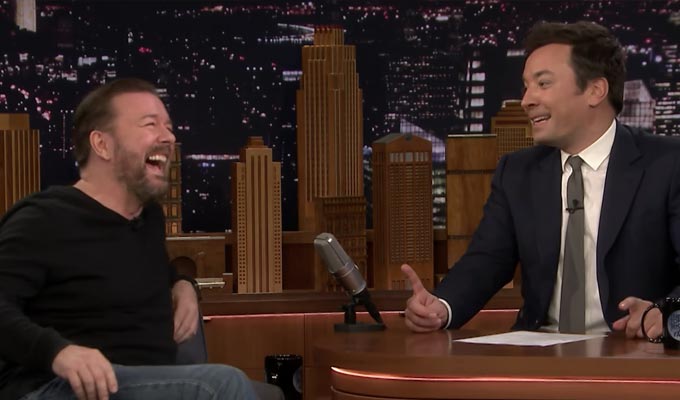 Ricky Gervais's laugh - the dance remix
Ricky Gervais may vie with Jimmy Carr for the title of 'comedy's most annoying laugh' – but that hasn't stopped one fan from converting it into a dance track.
His chuckle was looped into some house beats by a a video remixer and DJ called Eclectic Method.
'That's amazing,' Gervais said when the track was played to him on Jimmy Fallon's US talk show last night.
And it let to a discussion of how another fan had looped a one-second clip of him making an irritating noise for a tolerance-testing 15 minutes. 'It horrifies me,' Gervais said.
Fallon played out the clip, but lasted all of 30 second before pulling the plug.
And here's the full version of the dance track
Published: 28 Sep 2018
What do you think?