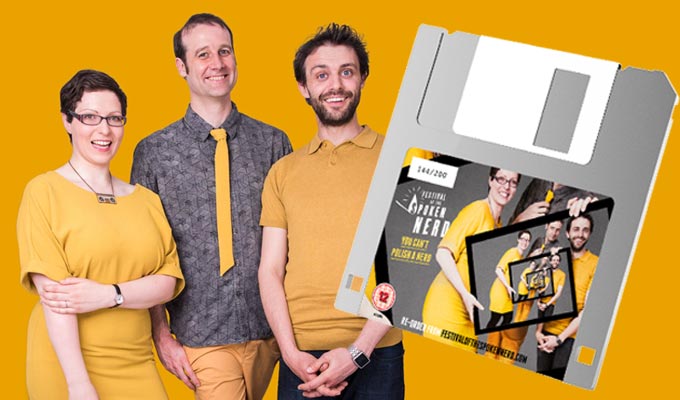 Is this peak nerd?
Science comedy trio Festival of the Spoken Nerd are releasing their new show in a slightly unusual format: floppy disc.
But the storage capacity of the 3.5-inch disc is such that each only holds 30 seconds of video – meaning it takes 200 of them to store the show.
That's exactly what the trio of Helen Arney, Steve Mould and Matt Parker have done – edited You Can't Polish A Nerd, into a single set of 200 unique floppies.
Each is available for £8 – which means to watch the full show in this format, you'll have to locate the owners of the 199 other discs (and still have a floppy disc drive). Or be the first in and buy the whole set for a bargain £1,440.
Buyers of each signed disc also get a version of the booklet that comes with the more conventional DVD release… as well as a code to download the show in HD, so you can actually watch it.
The show is being released in all its formats on November 2 and is available here.
Published: 26 Sep 2018
What do you think?