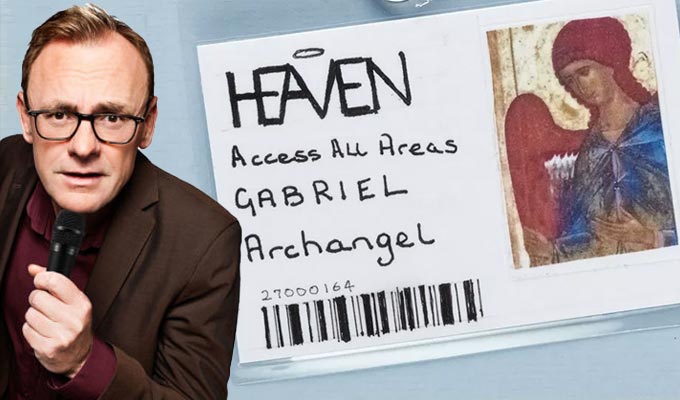 Sean Lock's an angel...
Artwork by Sean Lock has gone on display alongside esteemed British artists such as Antony Gormley, Tracey Emin, Rachel Whiteread.
The comedian has joined the Turner Prize winners and nominees in creating a piece for a charity fundraiser.
PramDepot – a recycling project that provides baby clothes and equipment to vulnerable mothers – asked artist to create an item based on the the theme of angels to be auctioned off.
Lock made an lanyard for the Archangel Gabriel to access all areas of Heaven.
The front features a likeness of the angel while the back states: 'If found please return to Saint Anthony. Non-transferrable. Misuse will lead to eternal damnation.'
Lock might need to brush up on his theology, as Gabriel is only referred to as an angel, not an archangel, in the Bible…. although the non-canonical Book Of Enoch does consider him an archange;.
All the works submitted to the fundraiser are now up for online auction, as well as being on display at Karamel restaurant in Wood Green, North London, until November 20, the day before bidding closes.
The price for Lock's piece, simply entitled Lanyard, currently stands at £50 - a little behind Angel Of The North sculptor Gormley's contribution, now at £5,500.
Published: 25 Sep 2018
What do you think?