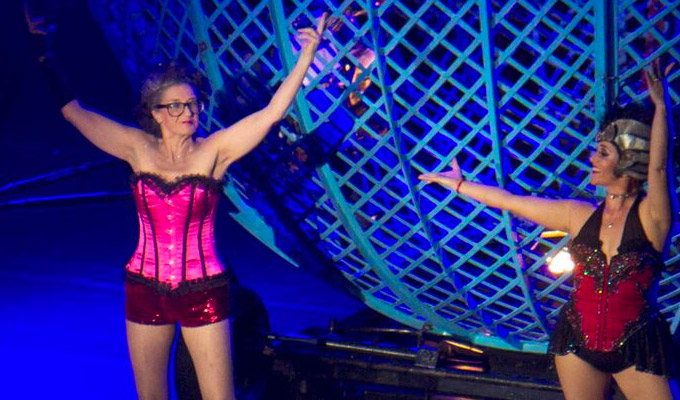 At last! Kate Copstick is caged
Any comics who would want The Scotsman's chief comedy critic Kate Copstick locked in a cage where there's risk of serious injury got their wish today.
The controversial reviewer, on the left of the above picture, took part in a Globe Of Death stunt at the launch of the Pleasance's Edinburgh Fringe programme.
Motorcyclists from Cirque Berserk whizzed around her head, reaching speeds of 60mph.
It's probably a good job she stepped inside the cage before she'd reviewed them… that would be no place to be after a critical mauling.
Published: 4 Aug 2018
What do you think?