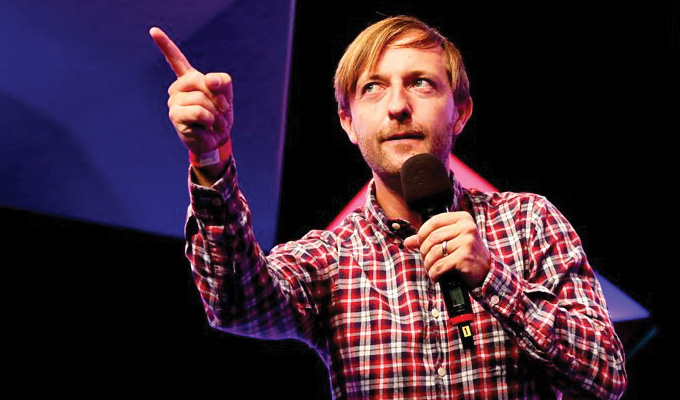 Now an Uber becomes a Fringe venue
Andrew Maxwell will be giving comedy performances from inside an Uber during the Edinburgh Fringe.
Users of the app will be able to book 15-minute rides with the comic cracking jokes from 1pm to 3pm on August 8 and 9 and from 3pm to 5pm on August 10. Those who successfully hail the 'comedy car' will meet the vehicle at a pick-up point, and will be able to take along three friends for the ride.
Maxwell said: 'The Uber Comedy Car gigs will be just like my stand-up, except, of course, I will be sat down. Hopefully the riders will all be up for having a laugh.'
Alex Robertson, regional manager at Uber, added: 'Lots of drivers who use our app like to think of themselves as comedians, but it's safe to say Andrew is going to set a pretty high bar.'
Maxwell is not the first comedian to perform in a car. Alfie Joey staged his hour-long show in his red Ford Escort during the 2003 Fringe, giving him a maximum audience of four for each show.
Published: 23 Jul 2018