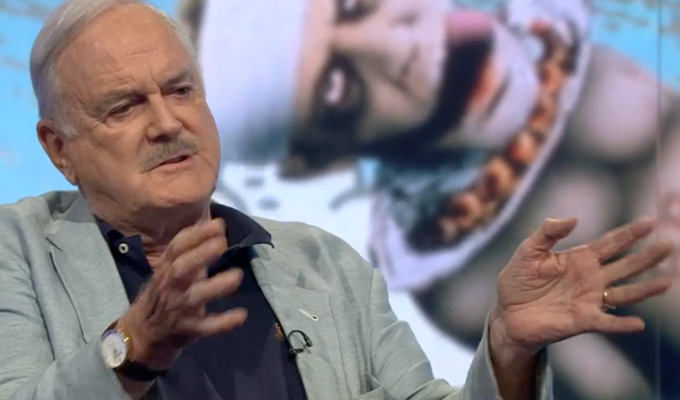 Cleese flees
John Cleese looks like he's making good on his vow to leave Britain.
He has revealed that he is heading to the Caribbean island of Nevis in November, after becoming frustrated with Brexit and Britain's newspapers.
Speaking on Newsnight last night, the Python star said: 'I'm making arrangements now.
'[I'm] so disappointed with so much about this country at the moment.
'I put my shoulder to the wheel on proportional representation and on Leveson 2 [clamping down on the press] but when they were both slapped down by right-wing governments, I just thought to myself I give up I'll go somewhere else.'
When host Emily Maitlis pointed out proportional representation was put to a public vote, he claimed: 'But the right-wing press lined up against it and people didn't really understand it.'
Cleese also said the standard of debate around Brexit had been 'awful', with 'dreadful lies' by Leavers and 'scare tactics' from the Remainers.
Earlier this year, Cleese said he would leave the country after MPs voted against tightening up press regulation.
He said he chose Nevis because it's 'old-fashioned,' and the 'British educational system is there' as well as the 'kind people' and the good weather.
Not that he mentioned it, but St Kitts and Nevis charges no income tax or capital gains tax.
Cleese also added that the BBC haven't aired Monty Python repeats in years, 'because they don't want to compare it with a lot of modern comedy.'
The comedian also said the 'George W Bush voters' of middle America have 'no sense of irony'. Asked if he meant that they were a 'bit thicker', he replied: 'Yes.'
Here is the interview:
Published: 11 Jul 2018
Recent Punching Up
What do you think?