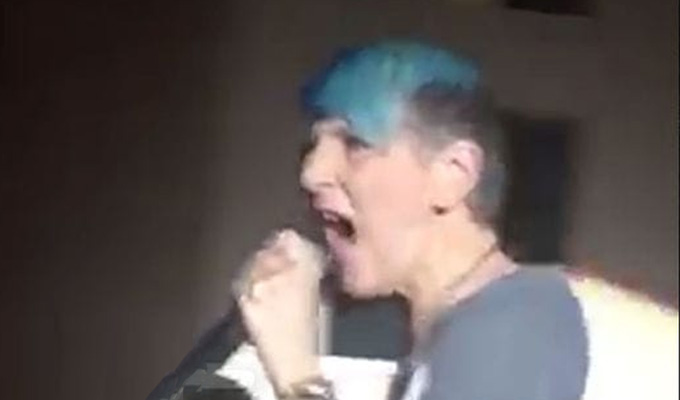 Get the f*** out!
Footage has been posted online of comedian Lisa Lampanelli losing her cool with a heckler at a Californian stand-up show.
The comic unleashed a tirade of four-letter insults at the man who interrupted her at the San Jose theatre on Sunday night.
In a clip obtained by gossip website TMZ, the 56-year-old raged: 'Get the fuck out. If you're going to fucking talk shit to me at my own show, I will personally give you your money back.'
She came offstage to confront the man, then prowled the auditorium, yelling at the audience: 'I don't need your help with any of my life so shut the fuck up.'
'One more fucking sentiment from anyone who isn't me or the person I'm talking to and you can get the fuck out.'
Lampanelli later spoke to TMZ on a video call, explaining she lost her cool because she was having a conversation with a woman at one end of the theatre and was distracted by the man yelling to get her attention
'He totally interrupted the flow with the person I was talking too, which I hate,' she said. 'It really annoys me when people cut me off.
'I never went with the sexist thing but nowadays more and more people are telling women to shut up, so guess who has to be a bigger mouth than ever? Lisa Lampanelli.'
Published: 12 Jun 2018
Recent Punching Up
What do you think?