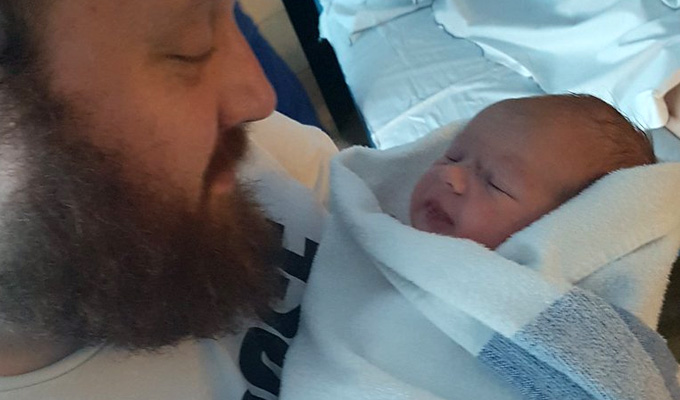 Perfect delivery
Josie Long has become a mother for the first time.
Her partner Jonny Donahue – of comedy musical duo Jonny & The Baptists – tweeted a picture of himself holding his newborn, 6lb 14oz, daughter yesterday.
Allow me to introduce this beautiful little thing that @JosieLong and I made.

She has no name yet, born yesterday at 8.12am and is perfect, weighing in at a cool 3.130 kilos (feel free to convert if you're worried they're taking away our lbs and ozs).

I love her so much. pic.twitter.com/qrl7CQnnjr

— Jonny Donahoe 🌹 (@JonnyDonahoe) May 29, 2018
Last month they staged a show in which they sought advice on how to be a parent, and in an interview to promote it Long said: 'I hope that once we've had our little maternity period I can write another show, tour it, and we can travel as a family.
'I think having a baby will change our perspective and be difficult and new and unusual. And I embrace all of that.'
The couple met when Long saw Donahue performing the solo theatre show Every Brilliant Thing and asked him to collaborate on a new project abouta couple falling in love. And as they wrote the show, they fell in love for real.
Published: 30 May 2018
Recent Punching Up
What do you think?