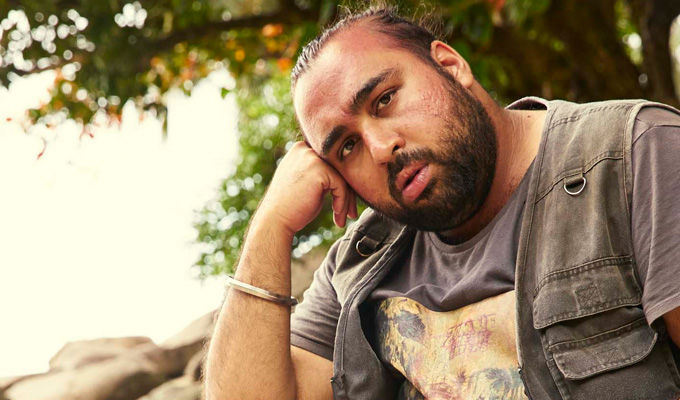 Voodoo baby? What voodoo baby
Filming in the Seychelles sounds like paradise – although all of the cast of Channel 4's new castaway comedy High And Dry naturally insist it was all hard work.
However, one star, People Just Do Nothing's Asim Chaudhry found it a genuinely terrifying experience.
'It was haunted,' he said of the remote beach they shot on.
'We went to our green room, which was just a little bit of forest. And I had a look around the corner, and I see this baby doll lying there, but its eyes had been taken out, and there were loads of crosses and ritualistic cult stuff all over it.
'I assumed it was a prop, and I said to one of the art department: "By the way, you did a really good job on that voodoo baby." And she was like: "What voodoo baby?"
'There was a rope hanging from the tree. So I asked one of the locals who was helping us what it was all about. And he told me some guy had discovered his pregnant wife was cheating on him, and had gone mad. He took her to right where we were filming, and he killed her and hung himself. And the rope is still there on the tree. It was pretty terrifying!'
'Another time me and Harry Peacock and Grace Rex got completely wiped out by a freak wave. We missed coral by inches, Harry's leg got split open, it was all very real.'
Published: 25 Apr 2018
What do you think?