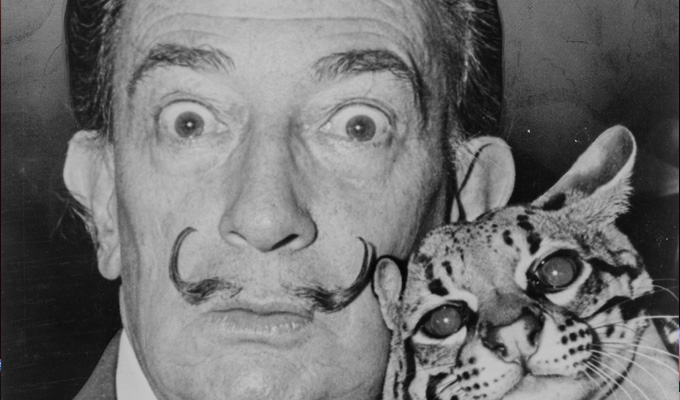 Hello, Dali
Noel Fielding has reportedly named his new baby Dali, after the surrealist artist.
He and girlfriend Lliana Bird, a Radio X DJ, became parents for the first time earlier this month, and The Sun has now reported that they have settled on a name. However, they have not yet confirmed the gender of their child.
Fielding has long acknowledged the influence of the Catalonian artist in his comedy.
He has spoken of his admiration for Dali's memorable juxtapositions and his showmanship, saying: 'I saw a documentary about him, and he was walking around New York with an anteater and a load of dwarfs. Dalí is like the absurdist pope. He's omnipresent: if you like weird stuff, you can't get away from him.'
And Fielding's pal Serge Pizzorno, the Kasabian guitarist, said Dali even inspired Fielding to take the job as Great British Bake Off host, arguing: 'We figured Salvador Dali did a chocolate advert, so it's OK. That sort of makes it all right.'
Fielding appeared in one of Sky Arts' Urban Myths films last year, about Alice Cooper meeting Dali. He played the rock star with David Suchet as the artist, as pictured below: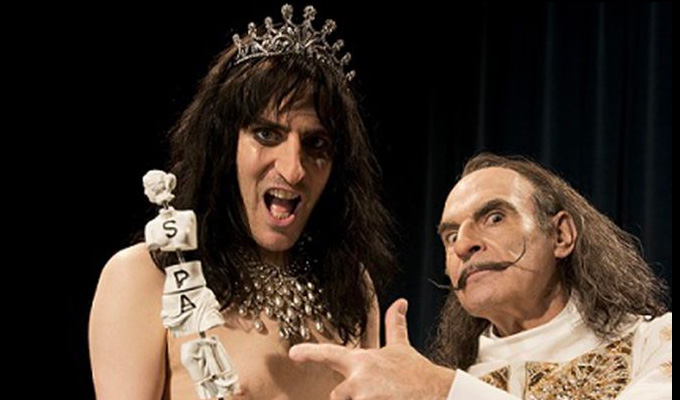 Published: 15 Apr 2018
Recent Punching Up
What do you think?