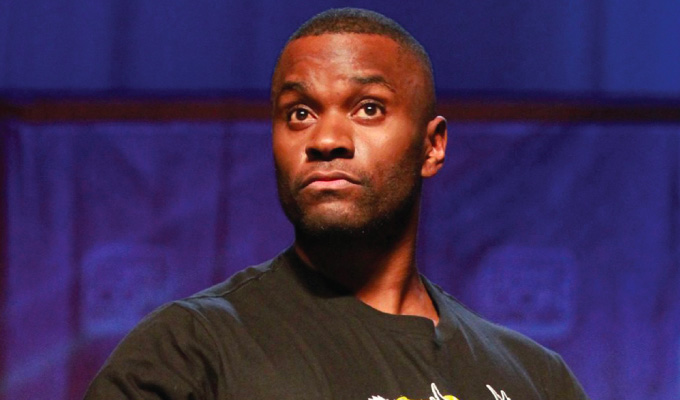 The moment a woman yelled 'white power' at a comedy club
A black comedian has spoken of how he had to confront a heckler who yelled: 'White power' at him during a stand-up show.
Jay Whittaker was on stage at the Wiseguys Comedy Club in Jordan Landing, Utah, when a drunk woman shouted her racist abuse.
He played the clip about six and a half minutes into the podcast The Incredibly Vocal Minority
Listen to "04-08-2018 Ep. 030 "Nicer Than Drake"" on Spreaker.
Some of the crowd booed the remark, but Whittaker kept his cool, saying; 'This is crazy… We're all just trying to be a person in a place, I don't need that shit right now.'
Whittaker asked for her to be served no more drinks, but did not get her kicked out.
Speaking on the podcast, the comedian said the heckle was 'super awkward' adding: 'Drunk or not that's not an excuse for racism'
He said he spoke out because of the other black people in the audience: 'They didn't come out to see that. Who knows? Those words may have made other people feel scared or threatened or whatever.'
Whittaker said some people felt he shouldn't have reacted, while others said he didn't react strongly enough.
But he added: 'I was very angry after the show, but there was so much love from people… There were black folks that came up to me after the show and was dapping me up, saying "Hey, you handled that the best you could".'
Posting on Facebook after the gig he praised the phenomenal club and added:  'I'm currently loving life right now dancing to Drake in my bathrobe and smiling because I had a great show and that girl and her boyfriend probably argued all night and broke up last night. Dope shows, a drunk racist learned their lesson, and new Drake. I'm happy.'
Published: 11 Apr 2018
Recent Punching Up
What do you think?