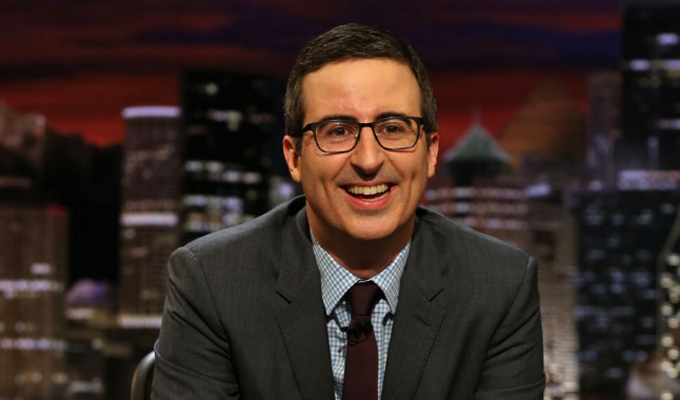 John Oliver: I once worked for a crook
John Oliver once worked for a man who fenced stolen kitchen equipment.
The comic revealed that he worked for the shady character called Jim ('I probably should have changed his name') in London when he was trying to get established on the comedy circuit.

Speaking to Jimmy Fallon on his NBC show last night, Oliver explained: 'The most fun job I ever had was I filled in for maternity leave for a guy who sold kitchen equipment. What quickly became clear was that it was stolen kitchen equipment… There was literally cement coming off the back of some of the equipment as it had just been stolen.'
And he said that his job was to give callers the brush-off, with Jim saying: ''Understand I'm never here. Even if I'm here, I'm not here.'
'It was amazing,' Oliver said. 'People would call up and say "Tell Jim to call me back by 3 o'clock or I'll fucking kill him. What are you going to tell him?"
'And I would say "He needs to call you by 3". "Or..?" "Or you'll kill him". "Or I'll FUCKING kill him."
The host of HBO's Last Week Tonight also recalled one of the strangest incidents while working there.
'He gave me £15,000 in cash – which is still the most money I've ever held in my hands – and a knife. And he said, "Go and take this across London".
'And I said, "What's the knife for?"
'He said, "If someone tries to take the money then you can fight back."
'And I said, "If someone tries to take it, I'm giving them the money AND the knife. You're down £15,000 and a blade."
Watch the interview here:
Published: 7 Mar 2018
Recent Punching Up
What do you think?