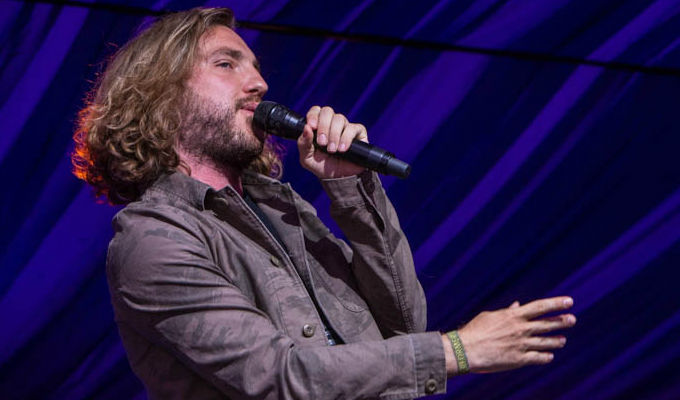 Whenn Seann's nname gainned its additionnal 'n'
Ever wondered why Seann Walsh has that extra 'n' in his first name? Well wonder no more – it's in tribute to American Pie's irrepressible horndog Stifler.
The stand-up has revealed that he changed plain old 'Sean' into something a little more Hollywood after seeing the teen sex comedy.
'When I was at school, my favourite film was American Pie and my favourite character was Stifler. Stifler was played by Seann William Scott, he had two 'n's, so I put another one on' Walsh told the Brits In The Wood podcast. 'That's not on my passport, it's my showbiz name.'
And it seems his love for the film is still strong.
Rewatching one of my old favourites American Pie. One thing I've just realised; there's no way Vicky would let Kevin go down on her when they haven't even f.....erm..not the right place? Sorry. Erm. Brexit is a bad idea and Trump is a cunt!!! Carry on.

— Seann Walsh (@seannwalsh) February 21, 2018
Of course, a single letter can make a big difference.
Recalling the 2014 incident that saw him miss a show in Hertford after travelling 125 miles in the wrong direction to Hereford, Walsh concluded that there's no such thing as bad publicity.
'What was good about that, was that Hertford show wasn't sold out' he recalled 'And then because of the press I got from going to the wrong venue, when I went back, it was. So there you go – go to the wrong venue.'
Walsh, who is currently working in Los Angeles, also recalled he best insult he's ever received on stage.
Dying hard while supporting Stephen K Amos in York, he found himself asking a woman in the crowd why she had brought her baby to the show.
'A bloke shouted "maybe she was having trouble getting it to sleep, so she went out to see you". What a heckle! … The audience gave it a round of applause.'
Published: 23 Feb 2018
Recent Punching Up
What do you think?