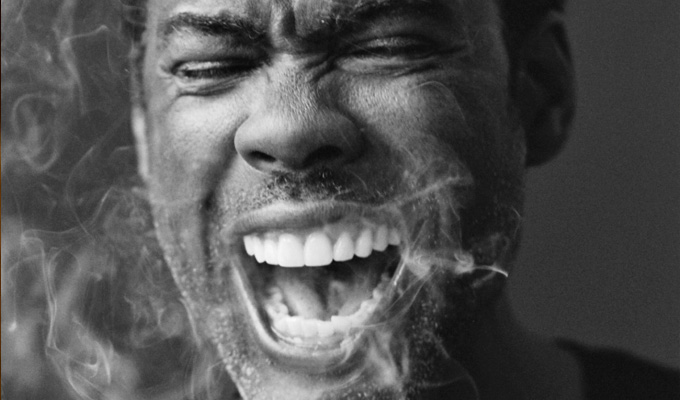 Chris Rock: Porn made me 'sexually autistic'
Chris Rock has admitted he was addicted to porn - which made him 'desensitised' to the real world.
Speaking on his new Netflix special, Tambourine, he said: 'I was addicted to porn. When you watch too much porn, you know what happens?
'You become, like, sexually autistic. You develop sexual autism. You have a hard time with eye contact and verbal cues. You get desensitised.
'When you start watching porn, any porn will do. Then, later one, you're all fucked up and you need a perfect porn cocktail to get you off.
"I was so fucked up, I needed an Asian girl with a black girl's ass that speaks Spanish just to get my dick to move an inch. I'm a lot better now..
Rock also blamed himself for his divorce, admitting: 'It's my fault because I'm a fucking asshole.
'I didn't listen. I wasn't kind. I had an attitude. I thought, "I pay for everything, I can do what I want."
'I brought this shit on myself, and you've got to learn some lessons, some man lessons.'
Rock, now 53, split from wife Malaak, 48, in December 2014, with the divorce finalised two years later.
Published: 15 Feb 2018
What do you think?