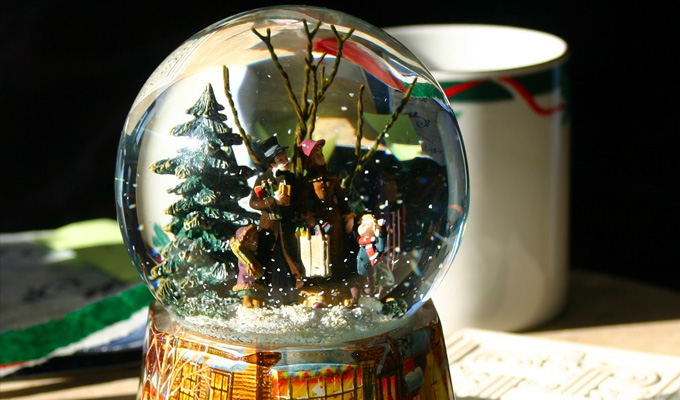 I want to get into the snow globe business...
Quote of the week
'I actually didn't know there was a Radio 4 until I was asked to appear on it.' Rob Beckett speaking on tonight's Graham Norton Show.
Tweets of the week
I've decided to get involved in the snow globe industry, just to shake things up a little.

— Tony Cowards (@TonyCowards) February 6, 2018
That dark-skinned #Briton story is more complex than it appears at first glance. Sure the scientists have concluded that Cheddar Man had black skin, but I've just seen a comment from GaryBrexit88 saying it's bollocks so I don't know who to believe.

— Make Dumbledore Explicitly Gay (@somegreybloke) February 7, 2018
There's nothing to stop you from whispering "I'm in!" like a hacker when you enter your own email password.

— Josh Gondelman (@joshgondelman) February 5, 2018
Fear I may be turning into the very thing I hate most ....castanets

— Bob Mortimer (@RealBobMortimer) February 8, 2018
Published: 9 Feb 2018
What do you think?