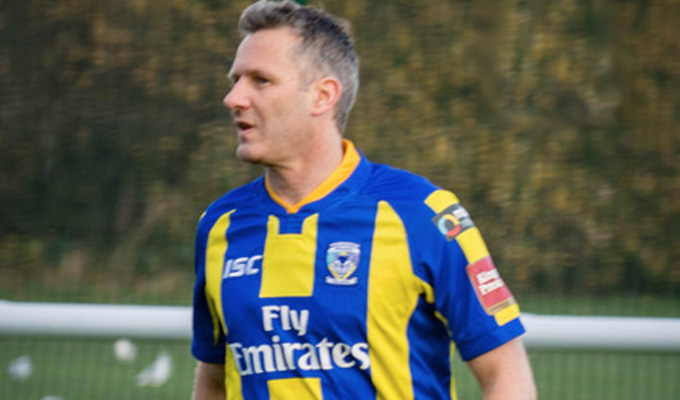 Adam Hills joins The Wire
Adam Hills is to join the Warrington Wolves rugby league team this weekend, playing in the sport's first game for disabled players.
Physical Disability Rugby League has been played in his native Australia for the past six years, and the Last Leg host has been instrumental in trying to bring it to the UK.
His Channel 4 co-presenter Alex Brooker will be cheering from the sidelines… although not for Hills's team, but rivals the Leeds Rhinos.
The Warrington team, nicknamed The Wire, are hoping to fly to Australia later this year to play a squad from the South Sydney Rabbitohs. It's the team 47-year-old Hills has supported since a child, and is now co-owned by Russell Crowe.
Hills, who was born without a right foot, has often spoken of his love for rugby league, saying he was drawn to 'the pride in the sport - in the actual sport. You talk to someone who loves rugby league and they are *passionate* about rugby league. They'll swear til they die it's the best sport on the planet.'
The inaugural Physical Disability Rugby League Game takes place at Victoria Parks Asics Stadium from 1pm this Sunday..
Here's Hills demonstrating his skills on The Last Leg in 2015:
Published: 31 Jan 2018
Recent Punching Up
What do you think?