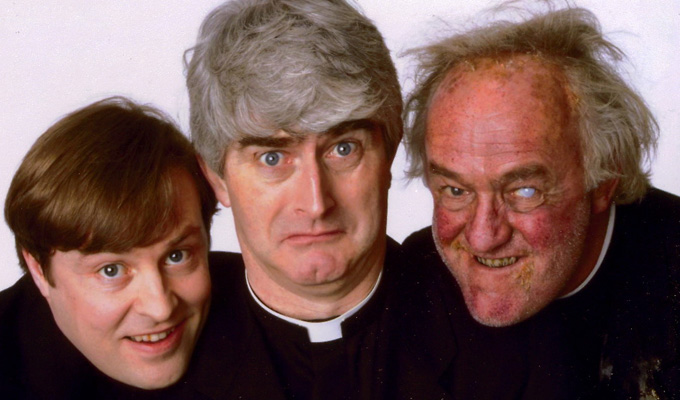 No question of choosing these sitcoms on Mastermind
Ah, feck! An expert knowledge of Fawlty Towers, Blackadder or Father Ted will no longer be any use on Mastermind.
All three comedy shows have all been banned as future specialist subjects on the BBC One quiz, because there's nothing more that can be asked about them.
They are immensely popular choices, producer Mark Helsby told the Radio Times, especially as there are relatively few episodes to bone up on. But that means they have been 'exhausted' for new questions.
'Thirty-two people wanted to do Fawlty Towers last year,' he said. '19 wanted Blackadder and 22 wanted Father Ted.'
But that's nothing compared to Harry Potter – which 262 people wanted to choose.
What specialist subject did Basil Fawlty suggest Sybil should choose, if she ever appeared on Mastermind? Answer below:
'We don't repeat subjects from one series to the next so that we can give the writers a break from doing the same material,' he added.
The producer also addressed criticism that Mastermind is dumbing down by allowing contestants to answer questions about sitcoms at all.
'There's sometimes a debate on Twitter about whether it is fair to have a "classic" Mastermind specialist subject in the same programme as someone doing a sitcom,' he conceded. 'But we treat both equally and it's the skill of the question writers, verifiers and the team putting the questions together in the office to make sure that they are comparable tests of knowledge.'
Answer: The bleedin' obvious
Published: 30 Jan 2018
Recent Punching Up
What do you think?