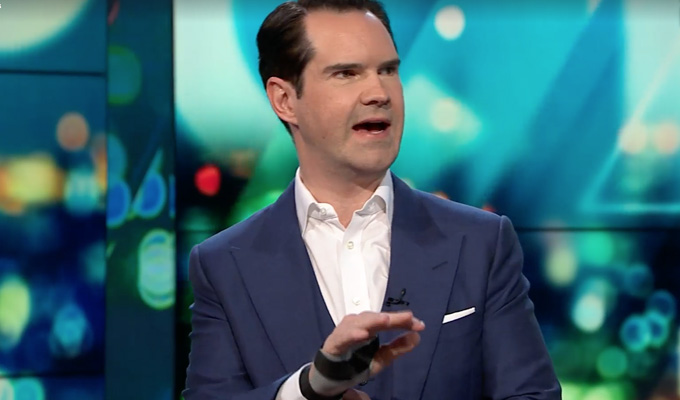 Jimmy Carr reveals how he broke his wrist
Quad biking with Russell Crowe …
It sounds like one of Alan Partridge's more desperate ideas, but it's actually how Jimmy Carr came to break his wrist on his current tour down under.
Carr described the incident – in which 'the tree came out of nowhere' – as 'the most Australian accident you could have'.
The comic then recalled how the Hollywood star responded with very little sympathy, telling him bluntly: 'You're not injured, it's not bleeding'.
He told the story on New Zealand TV show The Project where, bizarrely, he was interviewed by a panel that included the country's prime minister, Jacinda Ardern.
And Carr didn't let the chance go for a bit of social climbing – angling to get himself invited to Prince Harry and Meghan Markle's wedding.
Ardern asked him if he'd been asked to attend the nuptials 'I'm unlikely to get an invitation,' he replied. 'You're the prime minister, maybe you'll get one. Can I be your plus one? If you're in the area? You'll get to go, won't you.'
'Look I don't want to be presumptuous,' she said. 'You should never be presumptuous that you're going to be invited to any wedding ever.'
'I reckon you should just turn up' he responded. 'They're not going to want an international incident.'
Here's the full interview:
Published: 18 Jan 2018
What do you think?